ERP AND ENTERPRISE TECHNOLOGY MODERNIZATION:
Software Assessment and Strategy
Software Selection
ERP Verification and Validation
Business Case Justification
System Implementation Partner Selection
Software Procurement and Negotiation
SOFTWARE ASSESSMENT AND STRATEGY
While many of our customers approach us knowing what they need and have an existing software strategy they are mapping to, many do not. With the recent advancements in technology, the wide array of systems, sub-systems and modules available, along with increasing expectations on companies' digital capacity, many organizations are at the point they are unsure of what to do next.
This is where the KnowledgePath team can help. We will assess your current utilization of technology, identify pain points and opportunities, and help to create a longer-term strategy for technology change and adoption.
SOFTWARE SELECTION
KPC brings deep knowledge and extensive experience with successful ERP projects. As part of this experience, we understand the importance of selecting the right solution to implement and what needs to be done to successfully put this new technology to work.
Matching your business needs to software capability is one piece of the puzzle, but a proper software selection includes far more than a simple requirements assessment. We ensure that your selected ERP system not only meets your current and future needs, but also evaluate from a perspective of what will bring realizable benefit and ROI to your organization. This includes considering your larger software architecture and integrations, data needs, business processes and most importantly the user community that will be benefiting from implementing a new ERP.
Whether you are replacing a single full-suite ERP solution, multiple systems or instances, or specific modules including Customer Relationship Management (CRM), Human Capital Management (HCM/HRMS), Supply Chain Management (SCM), Warehouse Management (WMS), Enterprise Performance Management (EPM) or the like, KPC's selection approach will guide you to finding the ideal solution.
Our proven and unique TrueNorth™ methodology is just that, a methodology – not a template. It puts the focus on your business and your customers for a successful outcome that makes your company more productive, efficient, agile, profitable, and competitive. Our Customer Success Program, which is woven into the TrueNorth™ methodology, mitigates the risk points all businesses face when going through a technology transformation.
ERP VERIFICATION AND VALIDATION
Our timing and processes are unique, and our approach is not "one-size-fits-all." If you have selected or are leaning towards a new ERP vendor, we can help to verify and validate your system of choice before you commit. In the rare case that the verification process reveals the system won't be able to deliver on your needs as originally thought, you have saved the time, cost, and risk of the wrong software purchase.
Our validation tools and methodology will give you the peace of mind to know if the chosen software can indeed deliver as promised. We help to assess features and functions of the software program to confirm that the program operates as documented, as well as look beyond functional scope to help validate that the software will fit within the culture of your organization and meet your needs of flexibility, scalability, and technical fit. Without documentation of a proven, successful validation, the software and process you choose could seriously hinder your company's ability to service your customers.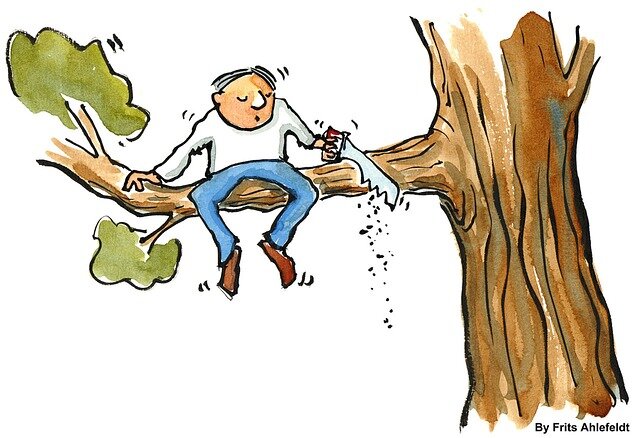 BUSINESS CASE JUSTIFICATION
Just because you have found the right functional-fit software does not necessarily mean implementing it is a good business decision. Enterprise software is both expensive, and before purchasing you need to ensure it will bring benefit beyond its cost. There are also intangible costs that will need to be considered.
Justifying a transformation initiative, especially for a mid-sized business, does not need to be a complex task. At KPC, we dive only to the level needed to rationalize a purchase so you can move forward quickly and confidently with your implementation.
SYSTEM IMPLEMENTATION PARTNER SELECTION
Finding the right software is critical, but another important and challenging task is to find the right implementation partner(s) and technical resources for your implementation. Often referred to as Value Added Resellers (VARs) or System Integrators (SIs), this decision can be as, or in some cases even more important than finding the right software.
KPC's evaluation model helps to first identify critical success factors in your implementation partner selection for your unique organization, and then helps in evaluating the available firms. Aspects including fees, resource availability, geographical constraints, methodology and past projects all come into play. We will also evaluate if direct vendor resources, specialized groups, or independent contractors are needed to fill technical gaps and will help you to coordinate all project resourcing.
SOFTWARE PROCUREMENT AND NEGOTIATION
KPC will work with your procurement and legal teams to help secure peace of mind that you have acquired the software you need at a fair cost and with reasonable terms. We help navigate negotiations across software vendors, resellers, as well as integration and other third-party technical firms needed for a successful implementation.
Negotiations involve an understanding of making sure you do not sacrifice functionality for cost and understanding the longer-term ROI potential of your purchase. We also understand that your vendor will become a partner to your organization and maintaining a positive relationship with your vendor during the negotiation process is important.
Not sure where to start?
WE ENSURE THAT YOU CAN MOVE FORWARD USING YOUR SYSTEM WITH CONFIDENCE. SIMPLY FILL OUT THE FORM BELOW TO GET STARTED.
Contact Details
1 Chase Corporate Dr.
Suite 400
Birmingham, AL 35244
Offices in:
Alabama
Arkansas
Colorado
Florida
Georgia
Illinois
Michigan
North Carolina
South Carolina
Texas
P: 1-888-238-4205
SEND MESSAGE
For faster replies, please call us directly at 1-888-238-4205. Your inquiry will be replied to within one business day. Do note that we do not sell or distribute our database or lists.